SPECIAL
〈SM Mall of Asia Arena〉で開催された【Tugatog Filipino Music Festival】にMNL48が出演しました。

"フィリピンのトップアーティストのステージ"とも呼ばれ、今年は有観客&オンラインライブで開催。
6時間に及ぶ本格的なフェスティバルでは17組のP-POPアーティストが集結し、個々のパフォーマンスだけではなく豪華なコラボレーションも実現!
観客の期待値MAXのなか、MNL48が登場し会場を盛り上げました。
同グループのヒット曲に加え、BINIやBGYOとのコラボも披露。可愛らしさとカッコよさを併せもつMNL48は思わず目を奪われてしまうほどの圧巻のライブパフォーマンスで観客を魅了させました♡
近年、注目されているP-POP。MNLovesのみなさんも是非、チェックしてみてください!

MNL48 performed at the 【Tugatog Filipino Music Festival】held at the 〈SM Mall of Asia Arena〉.

The festival is also known as "the stage for the Philippines' top artists. This year the event was held with audience and online live.
The six-hour full-blown festival gathered the 17 groups of P-Pop artists that did not only individual performances but also had gorgeous collaborations.
MNL48 appeared on stage and enlivened things up at the venue with the audience's maximum expectation.
The collaboration between BINI and BGYO were also performed together with the same group's hit songs.
MNL48, which has both cuteness and coolness, fascinated the audience with mind blowing live performance was unintentionally eye-catching♡

P-POP has been getting a lot of attention in recent years.MNLoves everyone, please check it out!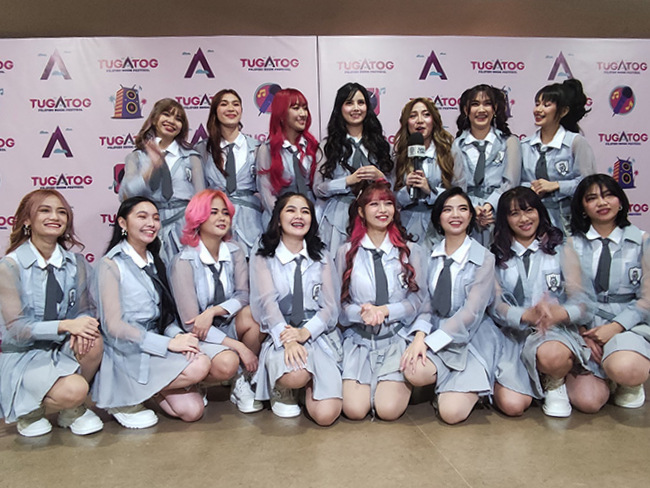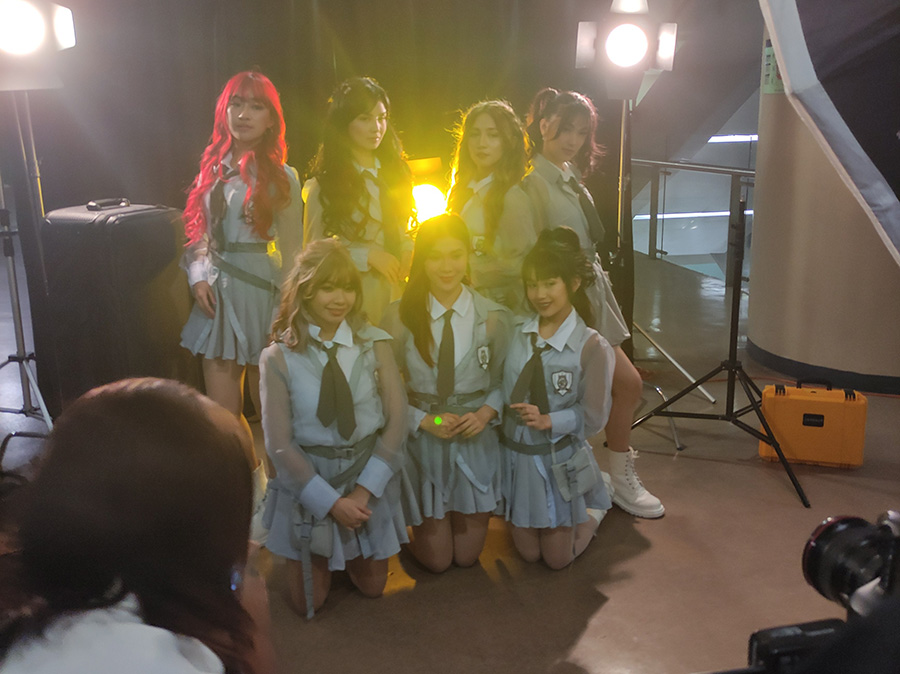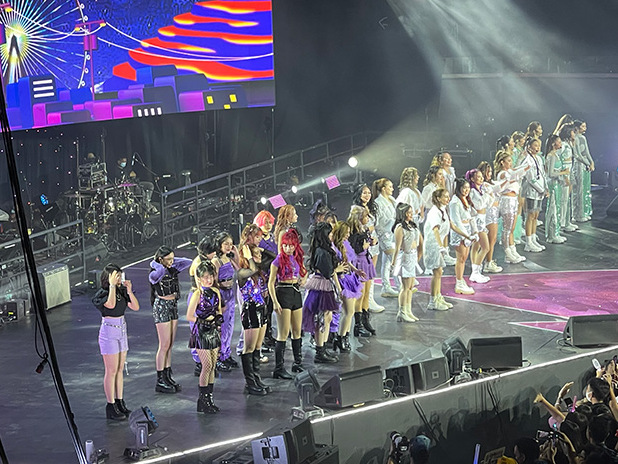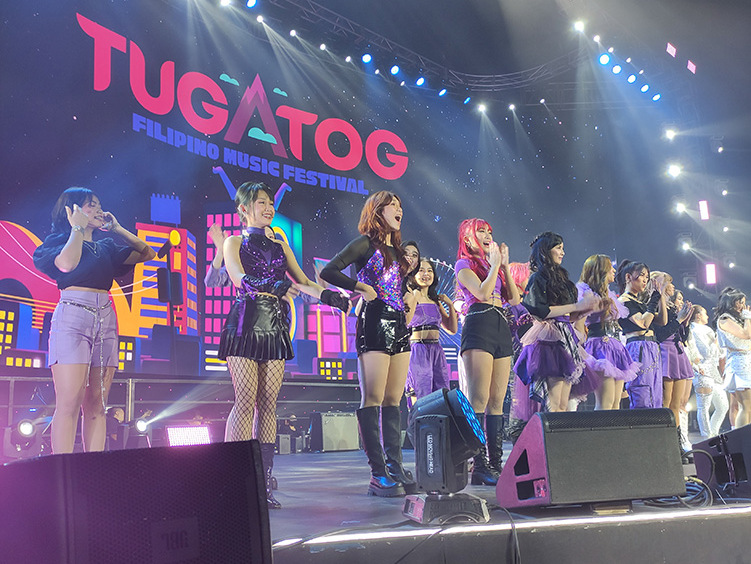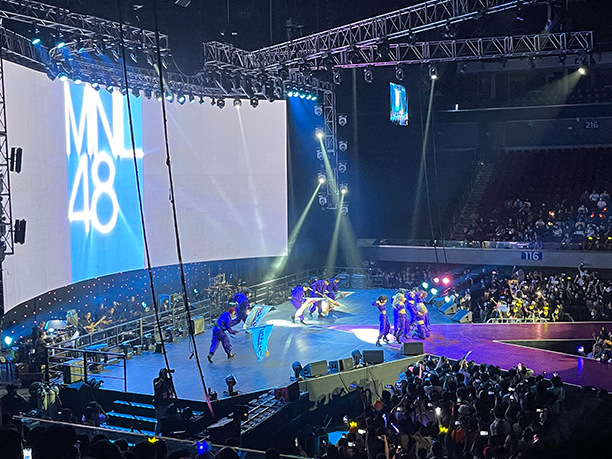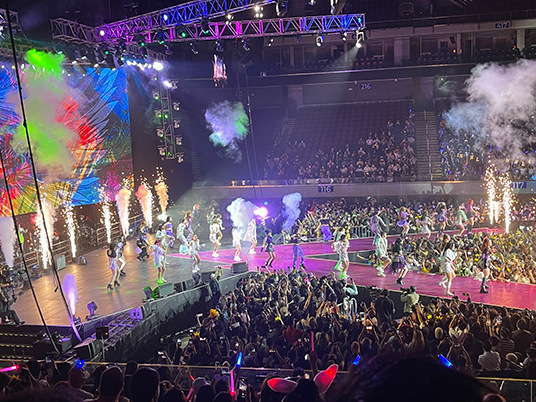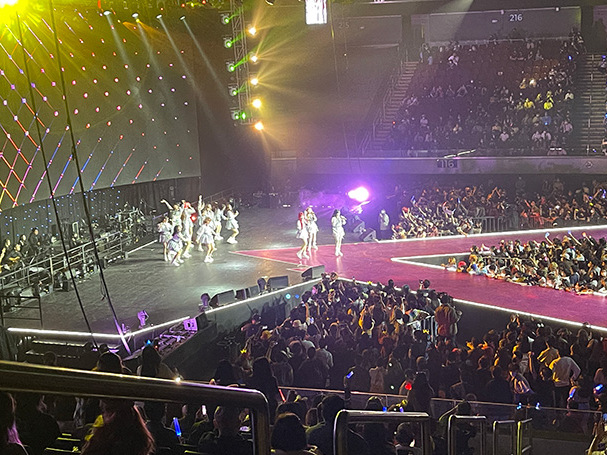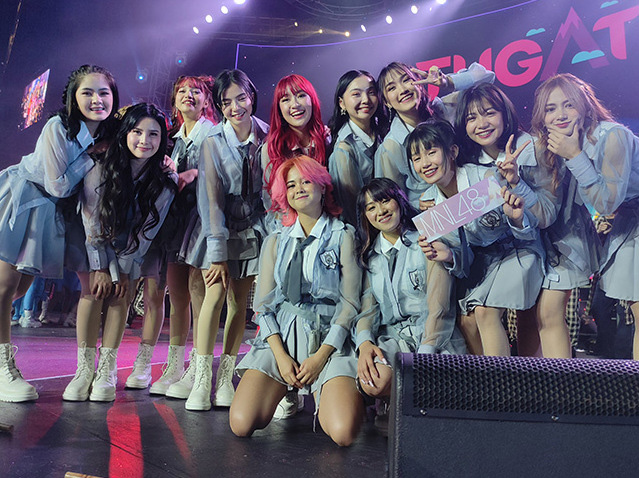 【セットリスト/Set list】

[MNL48 x BINI]

*RIVER

[MNL48 x BGAKBYO]

*ハイテンション/High Tension

[MNL48]

1.恋するフォーチュンクッキー/Pag Ibig Fortune Cookie
2. 君はメロディー/ Ikaw ang Melody
3. 365日の紙飛行機/365 Araw ng Eroplanong Papel
4.No Way Man

【コメント/Comments】

大変な事もありましたが、このようなTugatogの大きなステージでパフォーマンス出来たことは、とても大きな力となりました。
MNL48を代表して、トゥガトグにお越しいただいたMNLoveや様々なファンのみなさんに感謝します。私たち全員にとって忘れられない経験となりました。
また大きなステージに立てる日を待ち遠しく思います。
本当にありがとうございました! またすぐにでもMNLovesに会いたいです!

Being able to perform on such a big stage for Tugatog felt so empowering despite troubles we encountered preparing for our performance.
On behalf of MNL48 thank you to all the MNLoves and different fandoms that came and made Tugatog such a memorable experience for all of us, I can't wait for the next time MNL48 gets to perform on a big stage such as MOA Arena! Again thank you so much, I can't wait to see you again soon MNLoves!

★Yzabel(イザベル)★
 


 フィリピンの個性溢れる才能を紹介するために、多くのP-Popグループが参加したTugatog Filipino Music Festivalでのパフォーマンスは、本当に素晴らしい経験でした。
(コロナ渦のため)長い間、活動が出来ていなかったので、初めて大勢の観客の前でライブが出来たのは、言葉に言い表せないほどの感動がありました。
また、他のP-POPグループとのコラボレーションはとても印象的でした。みなさん、とても良い方ばかりでした。
そして最後までお付き合いくださったMNLovesのみなさんもお疲れ様でした。
私は、あなたたちが本当に大好きです。ずっと応援してくれて、ありがとうございます。
リハーサル中は沢山の課題に直面しましたが、みなさんが応援してくれたことをとても嬉しく思います。次回お会いできるのを楽しみにしています。愛してるよ!

It was really a great experience performing in Tugatog Filipino Music Festival wherein a lot of aspiring P-Pop groups had participated to showcase  unique Filipino talents.
The feeling was somewhat unexplainable since  that was the first time we had the chance to perform live in front of a very big crowd aftter a long period of inactivity.
The collaboration we had with other P-Ppp groups was very memorable; they are all so good. Likewise, I do appreciate the effort of our MNLOVES who sticked with  us till the end of the show. I really love you guys.You' re really amazing.
Thank you very much for supporting all along. We are all so happy to have received a lot of positive feedbacks from you in-spite of so many challenges we encountered during the rehearsals. Looking forward to seeing you again next time. Love you all!

★Jem(ジェム)★